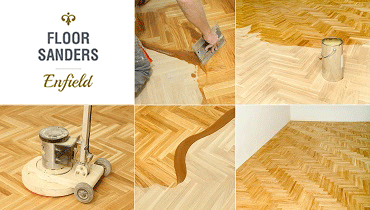 Hardwood is the most valuable and therefore expensive flooring solutions. Its beauty, longevity and natural look are a welcome addition to any home. After spending a significant amount of money on such a product, we naturally want anyone entering our house to be impressed by the great, warm atmosphere and sense of style it brings to our place.
Unfortunately, no matter how beautiful a hardwood floor is, it cannot remain attractive for long if we don't take proper care of it. Slowly but steadily it will start to look worn and distressed. If we don't take the right kind of measures at the correct time, those issues will worsen. In the end, the only way to truly preserve the fine look of our wooden floor will be to sand it.
Floor Restoration Is Everything You Hoped For and More
When people hear the word 'sanding', they expect something like a small cosmetic procedure for their floor. Something which doesn't require much effort and is easily done. They are not quite right. It really depends on the condition of your floor. Sanding is only a part of a full restoration process which can sometimes be quite extensive. The repairs of severely damaged surfaces can include levelling uneven subfloors, fixing and replacing loose or damaged floorboards, rough, medium and fine sanding, gap-filling, possibly staining and in the end – finish application. Sanding can sometimes be a complicated process but believe us, it's worth it!
Skillful Contractor Can Bring Your Floor Back!
Scratches, dents, marks, liquid spills soaking into the wood, fading, mould, warping and buckling. All of those common problems which have plagued your flooring for years can be removed with one good renovation procedure. Any lover of beauty can appreciate a fine wooden surface upon entering a house. However, beyond purely aesthetical, there are more practical reasons to make sure your floor is properly sanded and refinished. Did you know that a hardwood floor will raise the resale value of any property? Keep it in good condition and it will eventually repay you. Keep in mind, though, that the longer you wait before sanding, the more distressed its surface will become and the price for the service will increase accordingly.
Trust a professional sanding company to get the job done right! Enfield Floor Sanding are experts in this area with years of experience behind our back and very affordable prices. Thanks to our dust-free sanding equipment we can provide one fast, efficient and quality service which you may want to seek again someday in the distant future. It certainly won't be soon because we always make sure to leave a satisfied client and a job well done. Every time.
Reliable School Floor Sanding in Enfield
School floors suffer heavy traffic almost daily. It is easy for them to become worn and distressed. However, keeping the floors in good condition is the duty of every self-respecting centre of learning and education. As a dedicated school flooring contractor Enfield Floor Sanders can make fix any flooring issues you may have. Enfield Floor Sanding can offer you professional restoration services for schools at affordable prices with minimal disruption of regular school life.
An interesting fact about the Elsyng Palace, located in Enfield, is that it was once a property of the Tudors. It was bought and demolished in 1656 and now resides on the grounds of the Forty Hall manor house. It was considered lost until an excavation group found it in the 1960s.
Very happy. Very good overall.
Wonderful job done. Quick and efficient. Very pleased.
Wonderful job done. Quick and efficient. Very pleased.