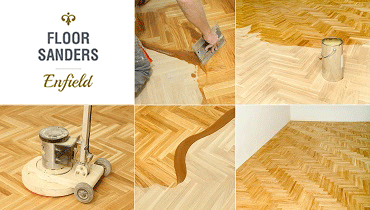 If you're planning a renovation of your favorite wooden floor, look no further than Enfield Floor Sanding. As the leading provider of floor sanding services in the Enfield area, we take pride in offering top-quality craftsmanship and exceptional results. With over a decade of experience, our dedicated team has successfully completed numerous domestic and commercial projects, earning a reputation for excellence in floor restoration Enfield.
Experience the Difference with Our Service
At Enfield Floor Sanding, we understand the value of your wooden flooring and its potential to enhance the aesthetics and durability of your space. Our skilled and diligent team specialises in reviving even the most worn and tired wooden floors, bringing them back to their original beauty and ensuring long-lasting performance. When you choose our floor sanding Enfield service, you can expect meticulous attention to detail and a commitment to achieving flawless results.
Whether you have solid wood flooring, engineered wood flooring, or intricate parquet flooring, our experts have the knowledge and expertise to cater to your specific needs.
Floor Sanding Enfield: Solid Wood Flooring
When it comes to solid wood floors, our floor sanding Enfield treatment follows the classic method. We carefully strip off a thin layer of the top surface, which typically consists of the old finish and accumulated dirt. By removing this layer, we eliminate surface imperfections, such as scratches and stains, and restore the floor's overall smoothness and uniformity. Our precise approach ensures that your solid wood floor receives the attention it deserves, and the impressive results will undoubtedly leave you satisfied with our floor restoration Enfield services.
Floor Sanding Enfield: Engineered Wood Flooring
If you have engineered wood flooring, rest assured that our floor sanding Enfield experts are well-versed in handling this modern and advanced material. Engineered wood floors, with their layered structure and increased resistance to moisture and temperature fluctuations, can also benefit from our floor restoration Enfield service. Contrary to common misconceptions, engineered wood floors can be sanded and refinished multiple times throughout their lifespan. When your engineered wood floor shows signs of wear and tear, our skilled team will be delighted to provide the necessary floor repairs Enfield and restore its pristine condition.
Floor Sanding Enfield: Parquet Flooring
Parquet flooring, with its intricate patterns and unique installation, requires specialised care during sanding. As the trusted experts in floor sanding Enfield, we possess the expertise to handle parquet flooring with utmost precision. Sanding parquet floors without professional assistance can lead to irreversible damage and accelerated deterioration. To avoid such risks, we recommend relying on our experienced team for parquet floor restoration in Enfield. With our masterful craftsmanship and attention to detail, we will ensure your parquet floor regains its former glory, leaving you with a stunning and long-lasting result.
Comprehensive Floor Restoration Enfield: Beyond Sanding
At Enfield Floor Sanding, our commitment to excellence extends beyond floor sanding. Once the sanding process is complete, we offer additional services to fully restore and enhance your wooden floors. Refinishing and staining play a vital role in protecting the floor's surface and providing it with a fresh, renewed appearance.
Our floor restoration Enfield experts utilise premium-quality finishes, stains, and primers to achieve optimal results. The application of these products is meticulously carried out, ensuring a uniform and durable finish. Whether you desire a subtle transformation or a dramatic change, our team can guide you in choosing the ideal finish and stain that align with your vision.
Contact Enfield Floor Sanding Today
If you're ready to rejuvenate your beloved wooden floors, don't hesitate to get in touch with our dedicated team. You can reach us by calling 020 70360622 or by submitting the contact form on our website. Our friendly customer service representatives will promptly assist you and schedule a free inspection of your floors. Trust Enfield Floor Sanding for expert floor sanding Enfield, floor repairs Enfield, and comprehensive floor restoration Enfield services that will transform your space into a stunning showcase of timeless beauty.
Very happy. Very good overall.
Wonderful job done. Quick and efficient. Very pleased.
Wonderful job done. Quick and efficient. Very pleased.