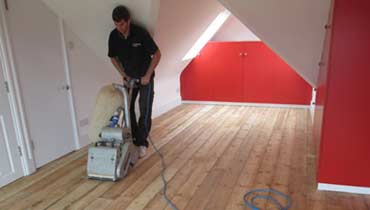 At Enfield Floor Sanders we don't work as hard as we do and strive to deliver the highest quality just for the good reputation, although this is also really important in order to get some popularity for our services so more people in Enfield would know we are available as a professional option. However, our main goal is to be really helpful and help you achieve your ideas and desires when it comes to wood flooring. We know being a wood floor resurfacing specialist can't make you a superstar, but we also know that the most important thing in whatever you do in your life is being helpful to others and that working concept is what moves our company forward, giving us the chance to have a wide loyal customers network in Enfield. Your happy face at the end of the project is what has the biggest sense to us!
Enfield Floor Sanders services a large number of Enfield communities, so if you are in need of a total revamp of your sick and tired solid, engineered wood or parquet floors, we can totally help you! Slight update for scratched and stained surfaces or the sanding process as a part of the repairs and renovation concept – no matter what are you looking for, we have the skills and the tools to achieve flawless outcomes!
If you are not completely sure what your floor needs in terms of services, be sure to contact our friendly customer service and they will answer your questions. Together you can arrange a free site visit as a part of our special offers, so our experts will visit you in a convenient you time, according to your schedule and discuss your options and suggestions. You will get an expert advice not only in the first stage of the project with this professional consultation but also during the whole process. At the end, when our technicians leave the room super clean and tidy, they will give you some last maintenance advice, helping you to develop a proper and timely cleaning routine.
We pride ourselves on our customer satisfaction. We've had to work hard and still do so, so we can please all of our clients. We invest in knowledge, we invest in technical excellence, we invest in quality products, but most importantly, we invest in improving our services! It is our goal to deliver the quality that you expect and nothing less than that!